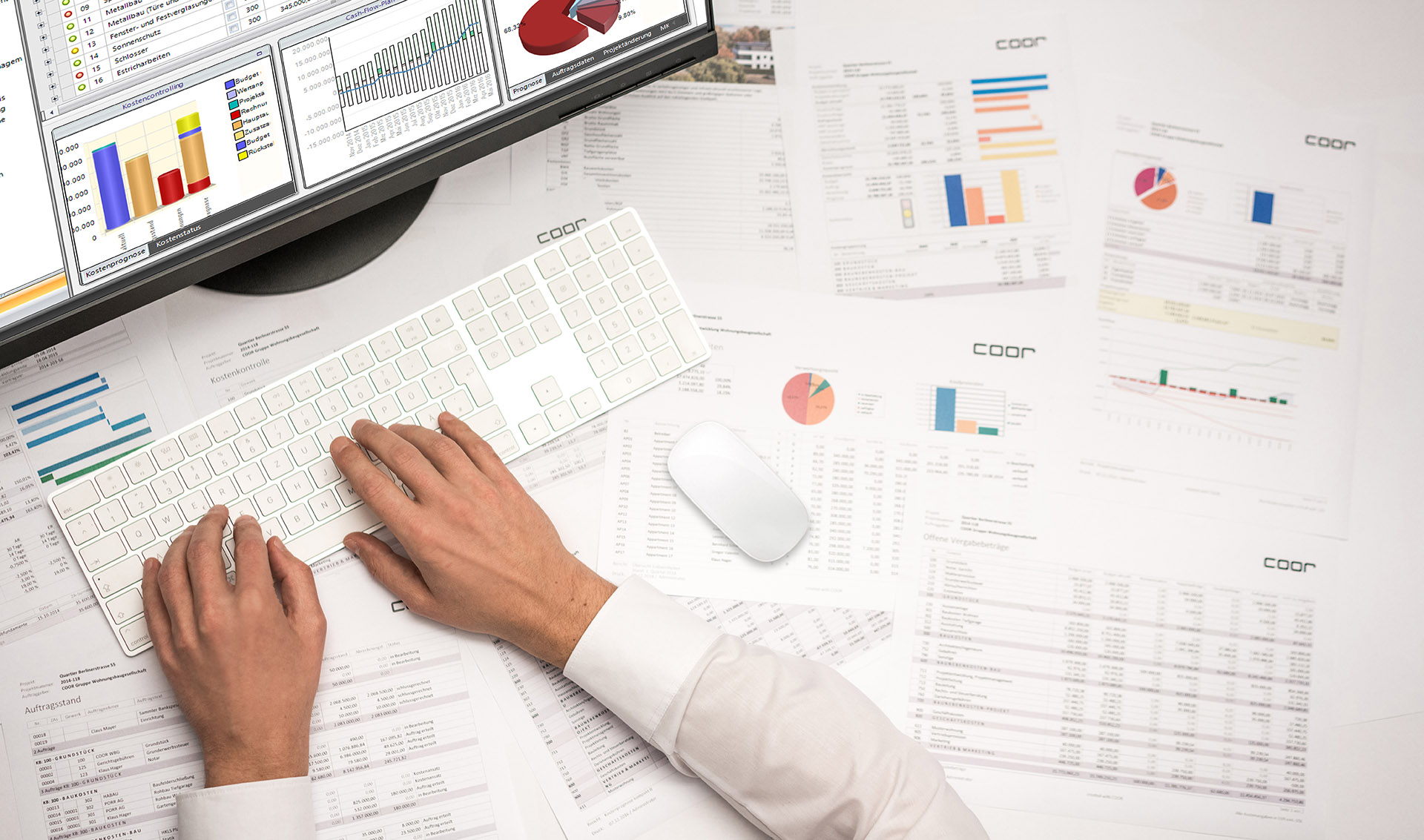 From Great Ideas to Great Places
Ambitious construction projects successfully realized
As smart project controlling software for the construction and real estate industry, COOR is designed to plan, control and forecast the development of costs and revenues across all phases - at contract level, as well as at project and portfolio level.
The Leading Project Controlling Software
Costs, Revenues, Cashflow and Approval Processes
The experience of thousands of successfully implemented construction and real estate projects, intensive cooperation with hundreds of reference customers and agile software development based on modern tools, as well as passion and enthusiasm, are the COOR success factors.
Build smart
Shaping the Future with COOR
Learn more
Find the right solutions for your challenges. COOR provides targeted information for all project participants and creates an overview and transparency of the current project development at any time.
Inquire Now
You have questions, would like to make an appointment for a joint telephone call or an online presentation? Write to us or give us a call. We look forward to hearing from you!