In the TAI module, COOR maps the entire tendering, awarding and invoicing process end-to-end. The simple and intuitive operation ensures that beginners, as well as sporadic users, immediately find their way around. This means that required services can be tendered reliably and in compliance with the law. In addition, the efficient checking of incoming offers leads to valuable time savings. In the price comparison list, bids can be analyzed and outliers can be identified right away, and different variants can be simulated.
Tender and Price Comparison
Simple & secure specification creation with templates
Convenient entry and modification of additional tender texts
Comprehensible quantity determination per item or by object
JCECI, AS and MS Excel data exchange
Fast tender review and clear tender analyses
Procurement process compliant with public procurement law
Supported by workflows and test routines
An important factor for the success of projects is the accuracy of the tender. COOR, therefore, provides the basis for an optimal award decision by the client with clearly prepared bid analyses and evaluations.
COOR TAI is a modern, easy-to-use and standard-compliant tendering program.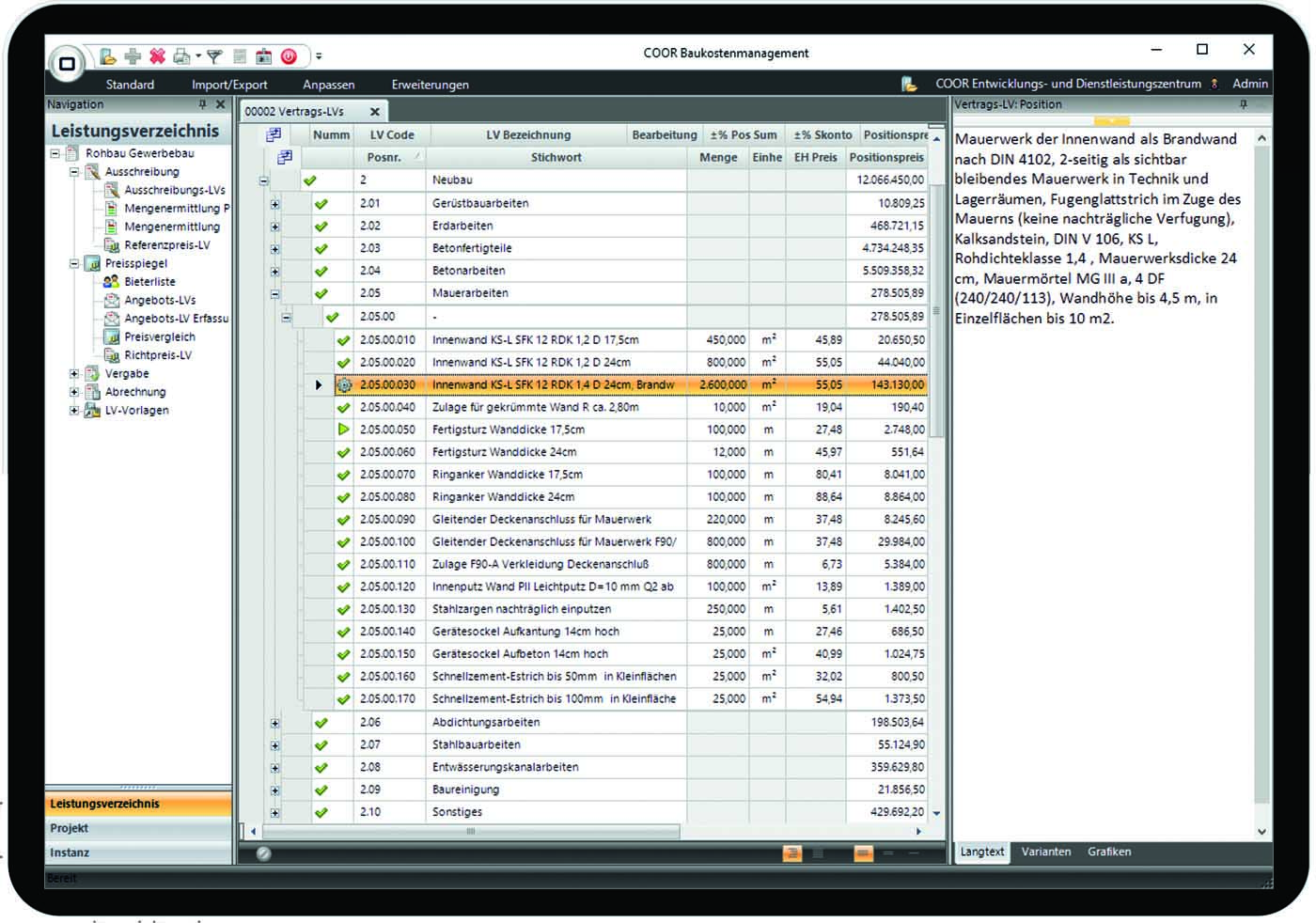 Example: COOR Tendering