COOR simplifies the time-consuming and meticulous process of checking and, if necessary, correcting measurements and invoices with tried-and-tested functions. In addition, the resulting target/actual comparisons and forecasts provide a constant overview of critical developments.
Awarding and Invoice Auditing
COOR makes the entire construction process transparent and thus enables more control over the construction progress.
Creation of the contract specifications, import or manual recording of measurements and invoiced quantities
Verification and traceable correction of the measurements or quantities
Printout audit sheet
Entry and management of supplements
Target/actual comparisons of quantities and costs
ABC analysis and graphical comparison
Quantity forecast via percentage of completion
IT-supported invoice verification saves a considerable amount of time by making it easier to check and approve measurements and invoices. In addition, project participants receive meaningful target/actual comparisons and forecasts via the reporting system.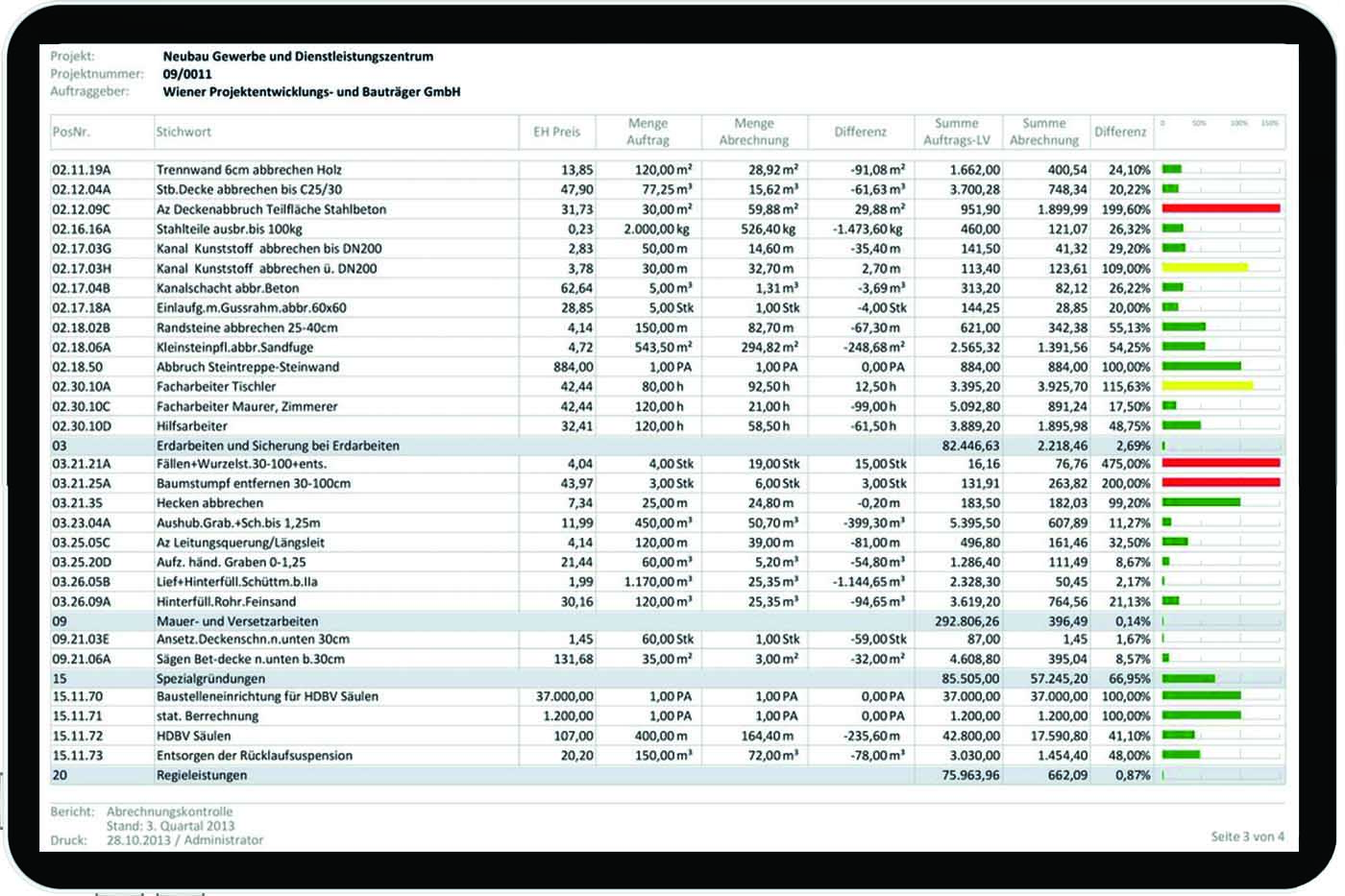 Example: COOR Invoicing